Checked out Buchan today. Got lunch and a cake each from the roadhouse, then went across the road to the general store to grab a map, but ended up leaving with just a little more than that.
After that we drove out to where the Buchan and Snowy rivers meet and had some lunch.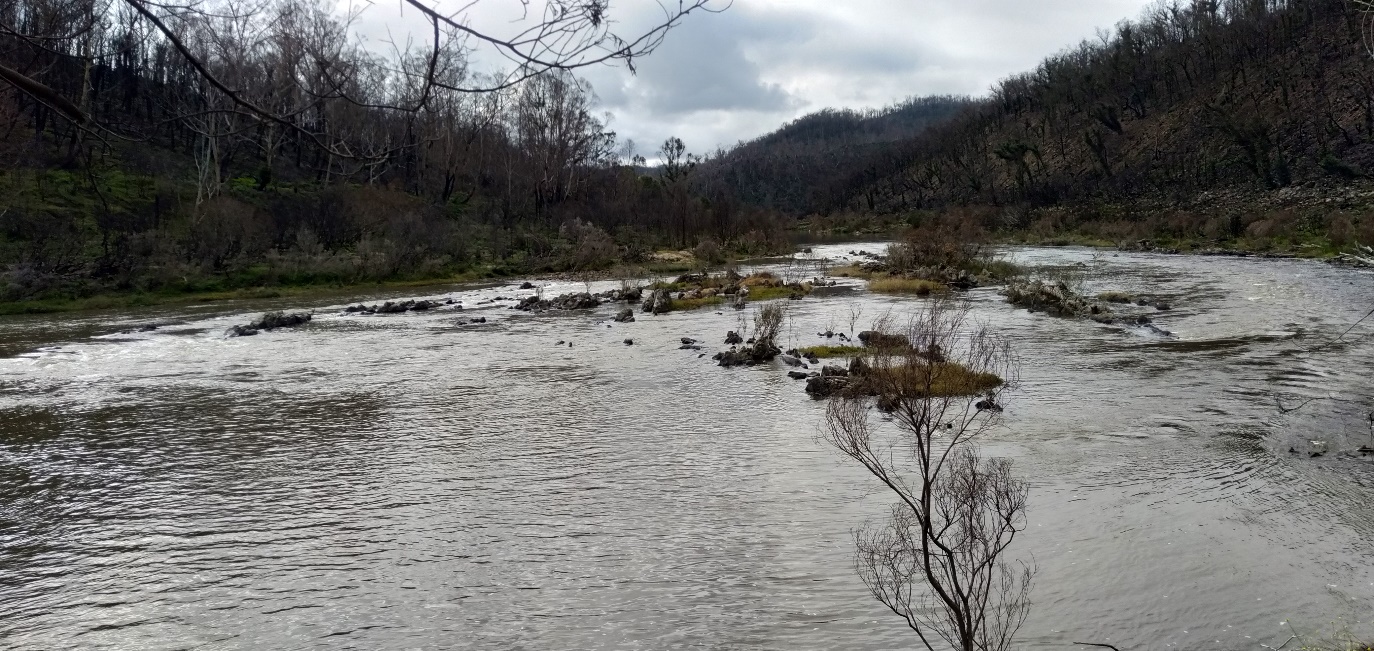 (It's not a perfect photo. I know. Shut up.)
As you probably heard, Buchan and surrounds were affected by the bushfires earlier this year. I managed to get some photos of some of the burnt area: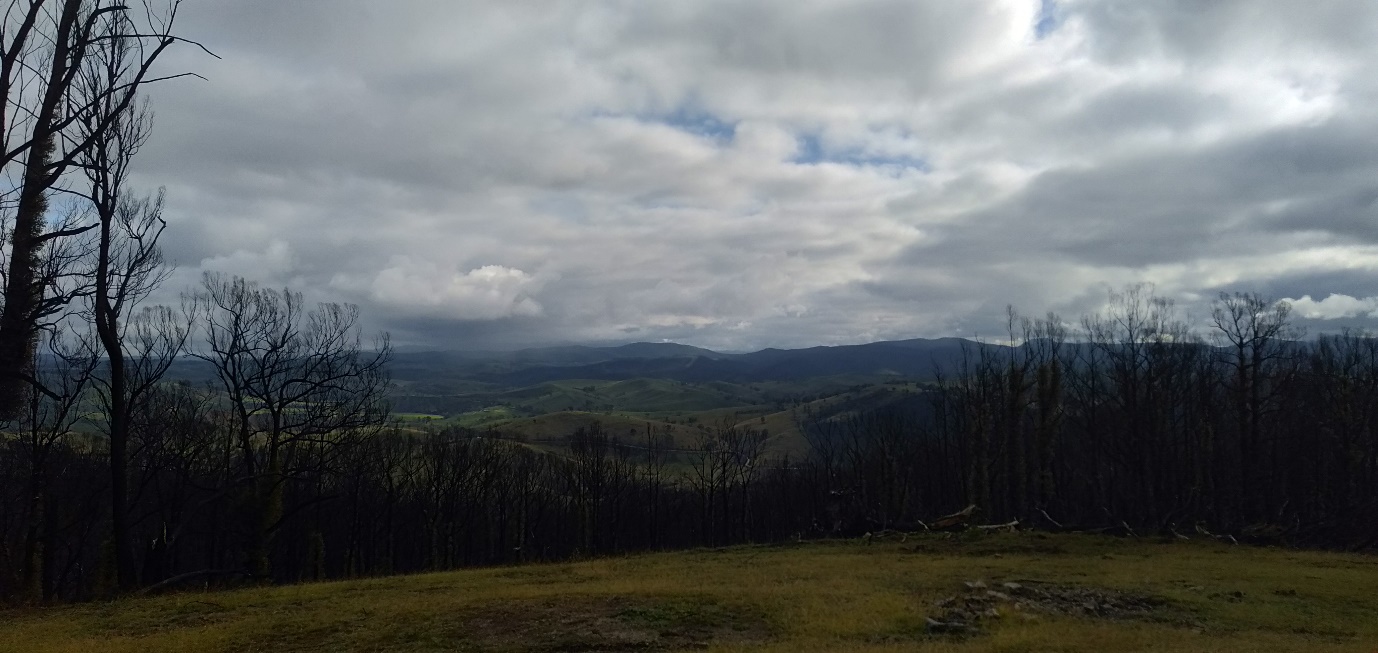 Oh, and on the way back out, I noticed this: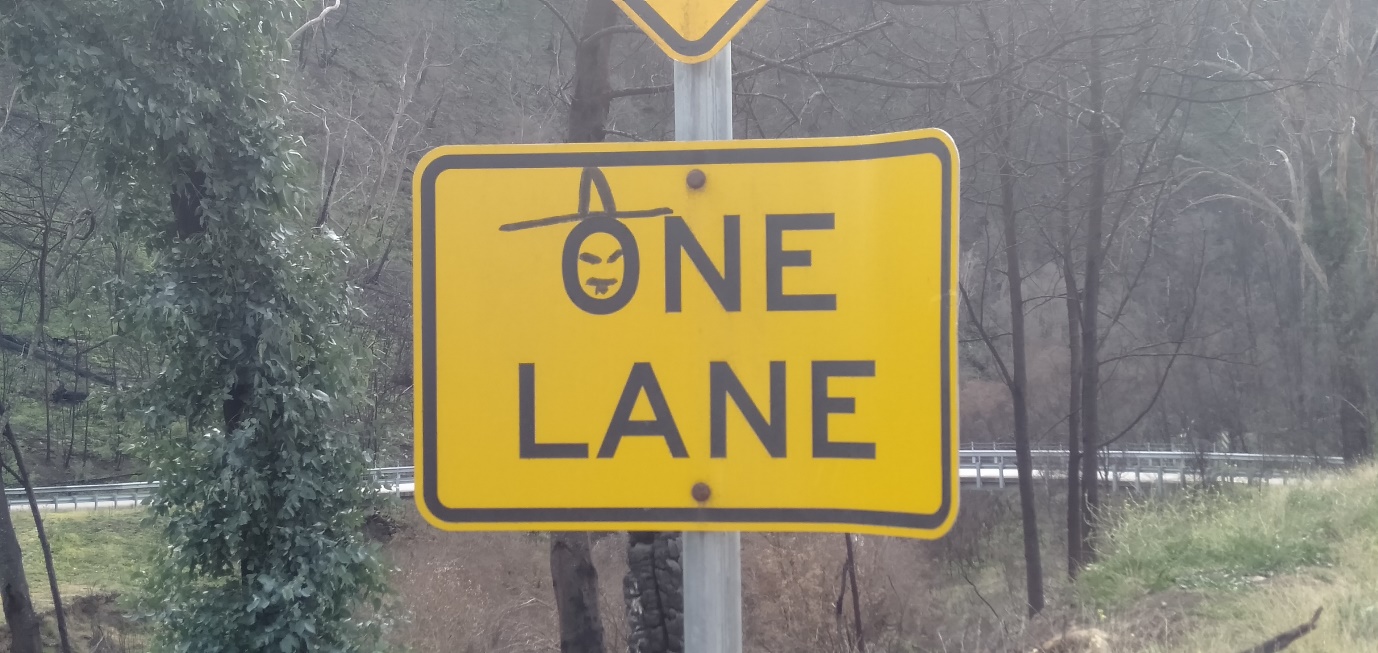 And, just because it looked cool to me, I got a photo of this: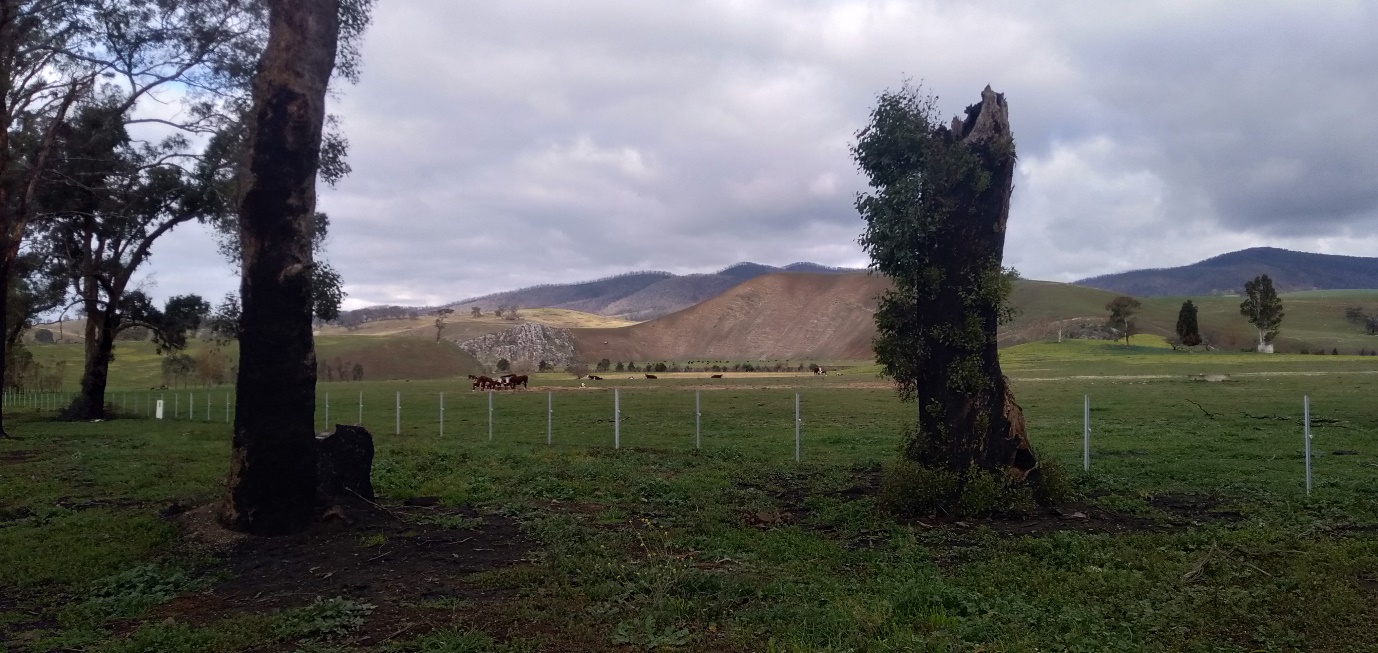 Here's some more burned vs. not burned just for the goddamn sake of it: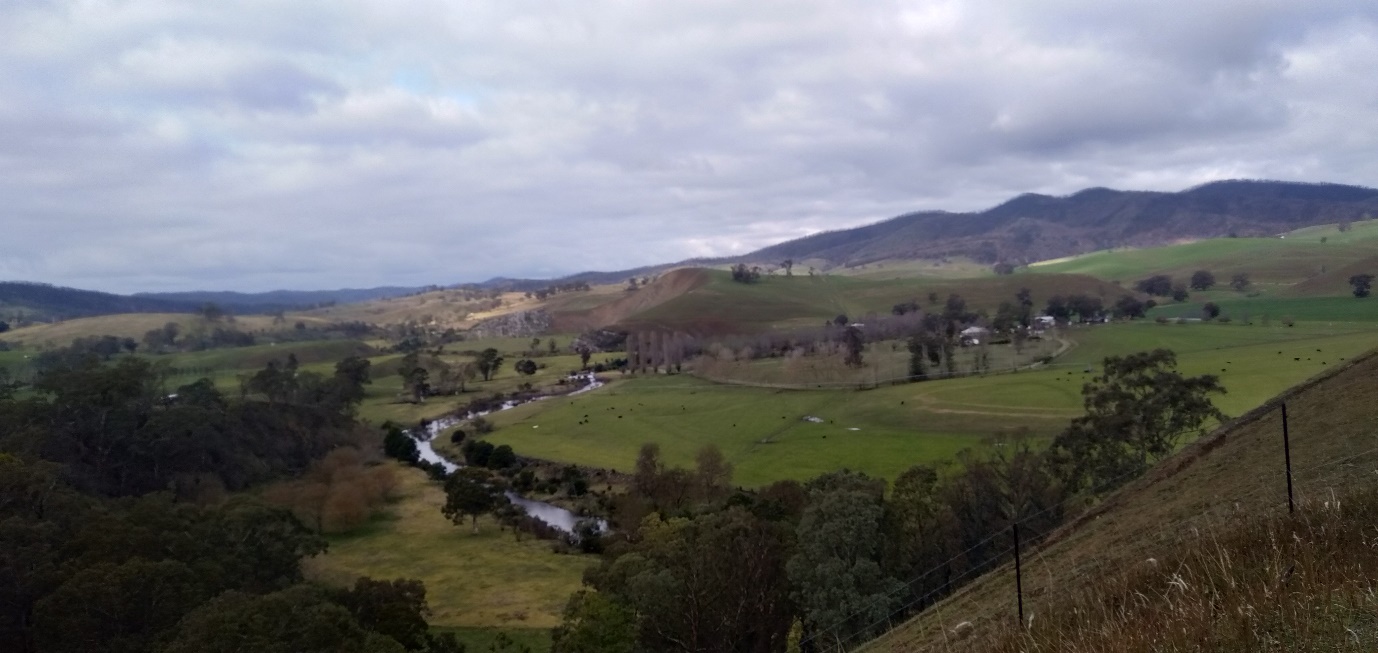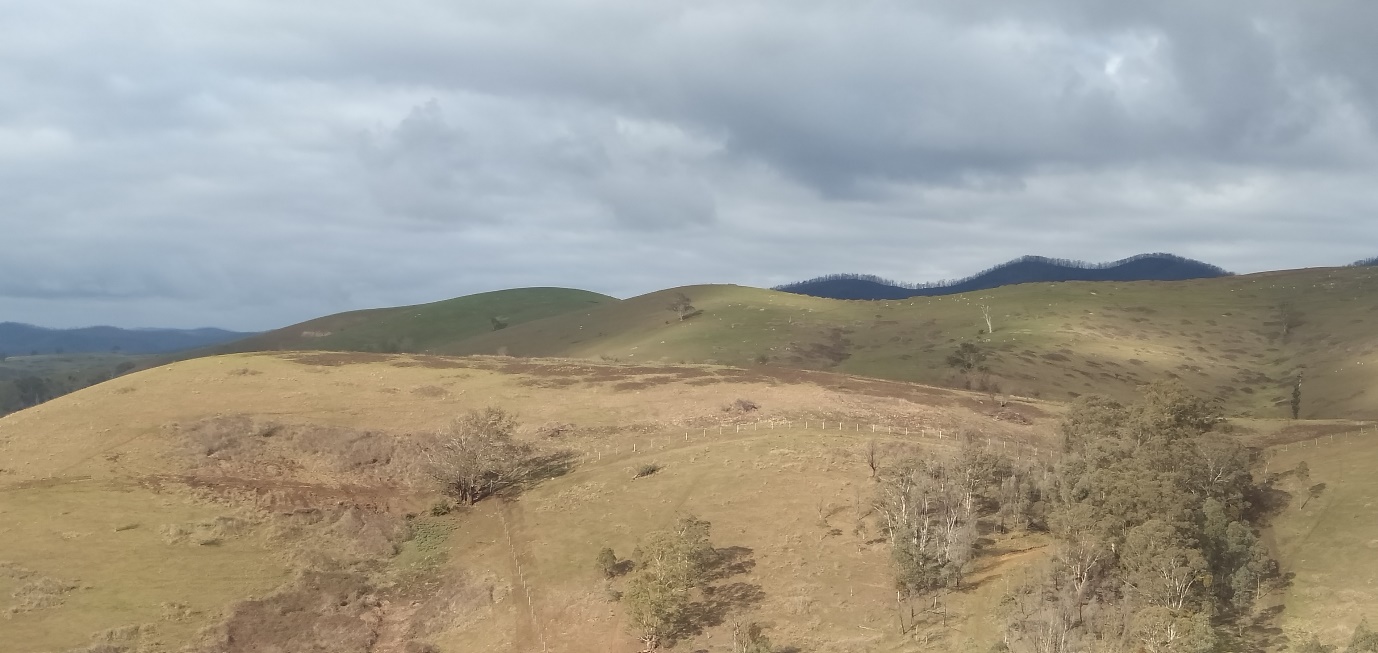 And now for a friendly boofhead of a doggo, Boof, one of the owners' dogs: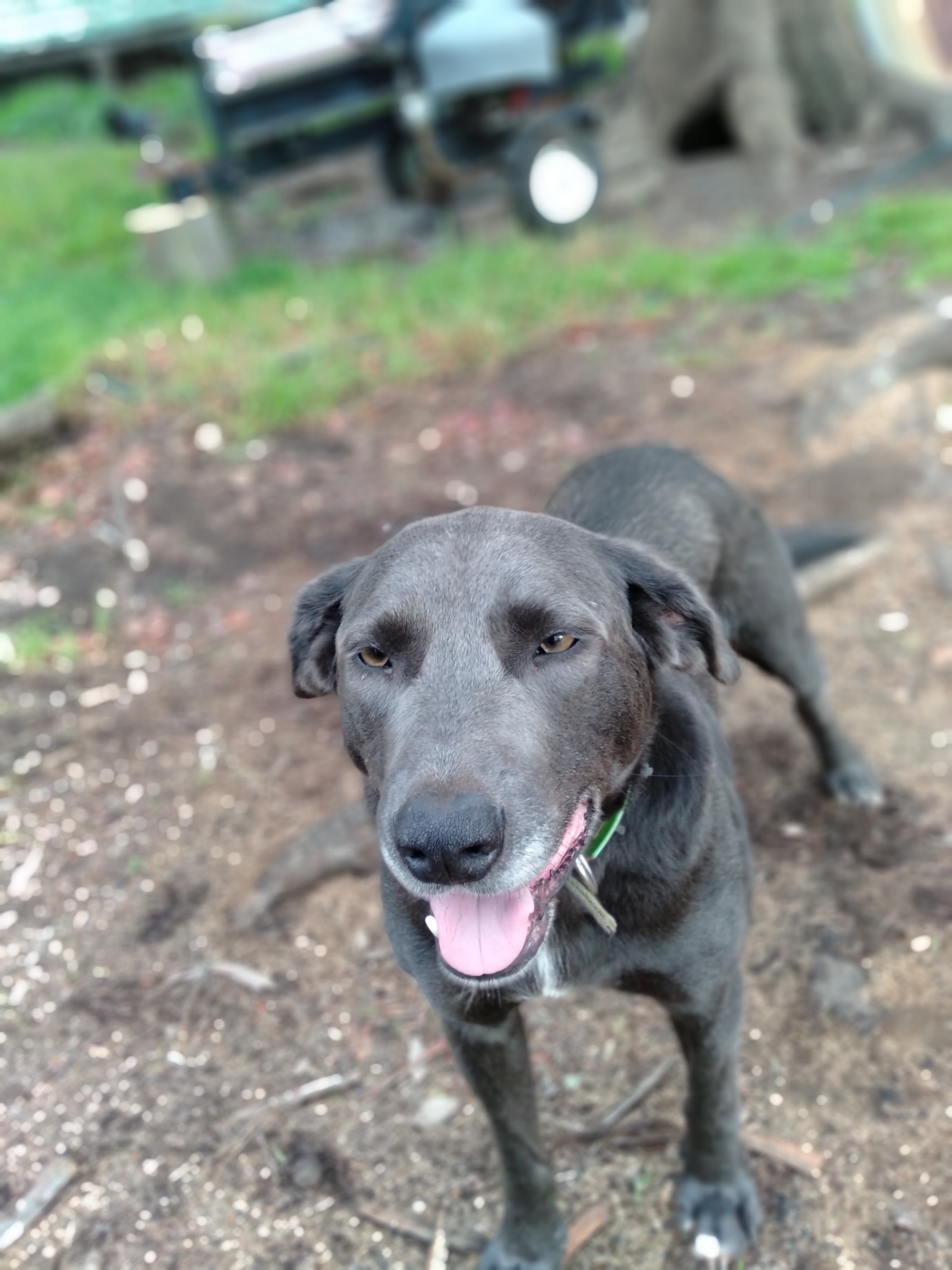 Oh, and some horses: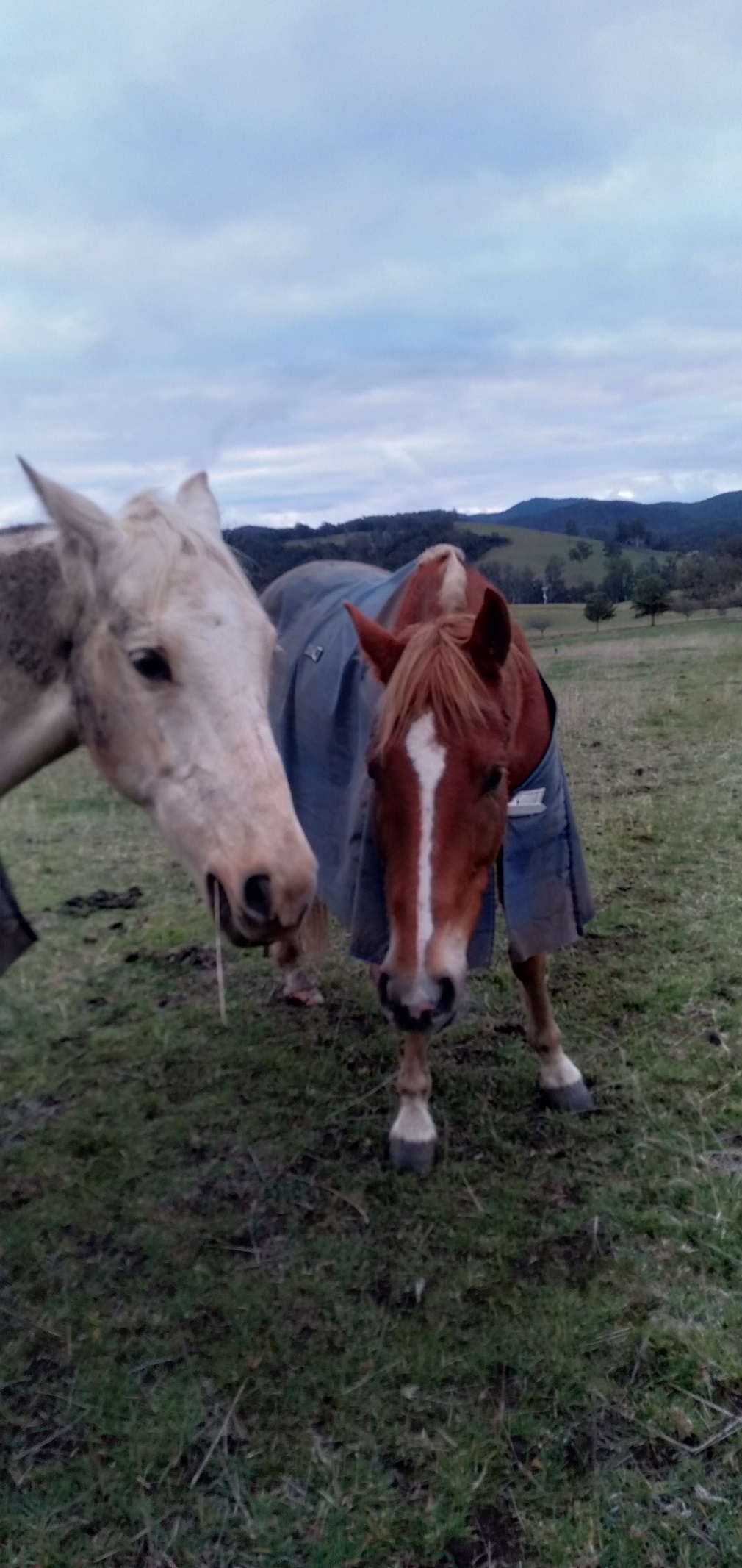 Aaaand last but not least, a photo of my mum, my younger brother, Kieran, and I at the Buchan pub for dinner: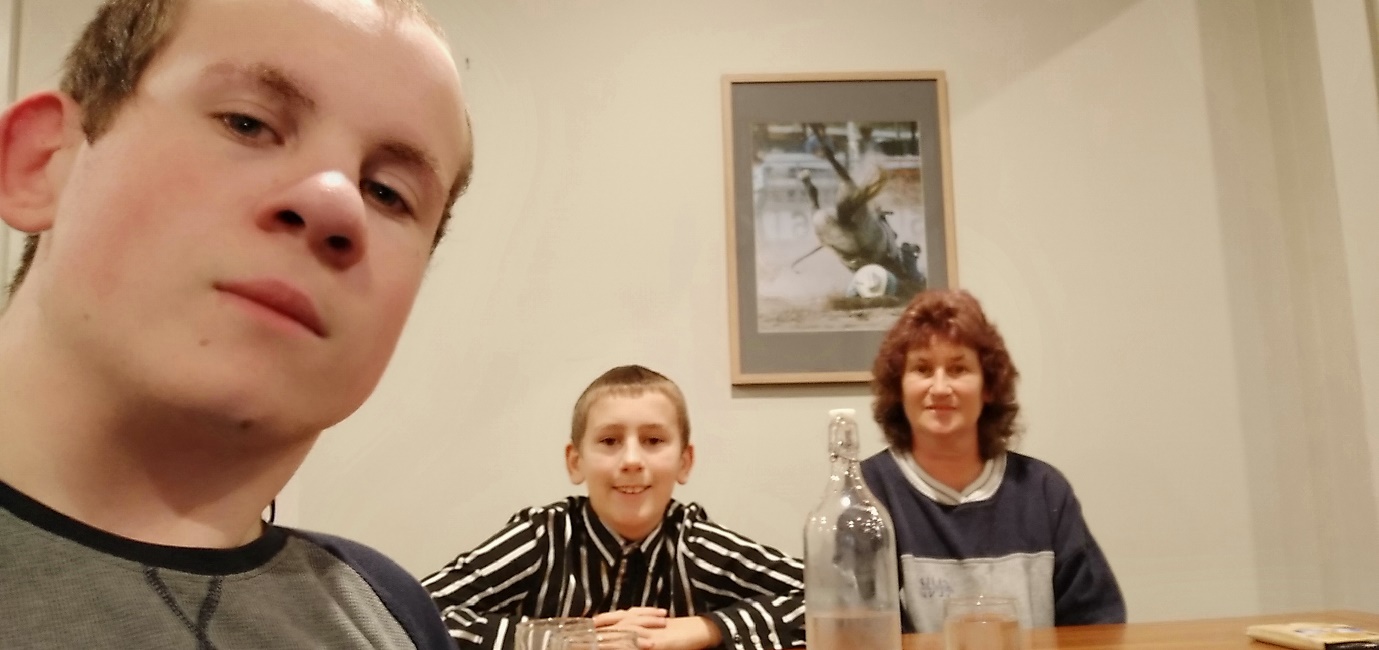 Oh, and I got a bit cheeky with the "depth effect" feature in my phone's camera app: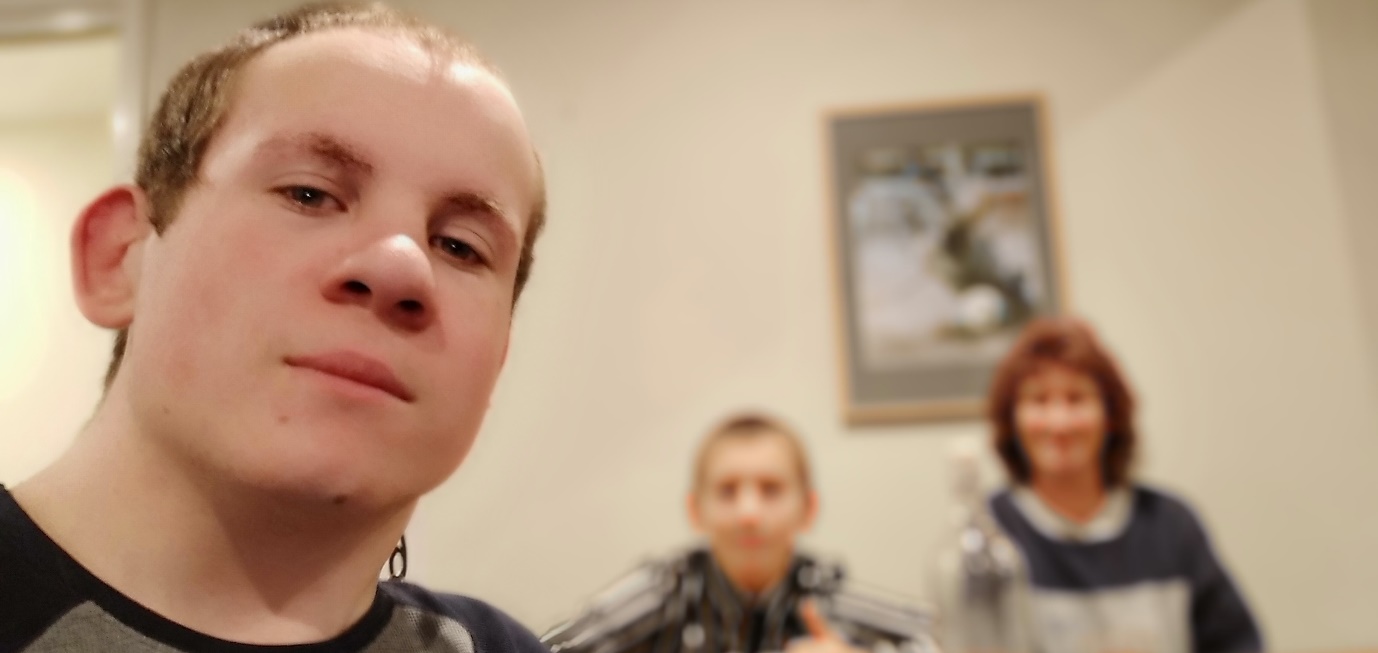 And if you want to watch it, here's a video I took from when Kieran and I went out to help one of the owners from said owner's quadbike trailer:
.
Now to get my butt to bed so I can get up in around 11 hours and 40 minutes to help out the owner again! Yay!